Rent a mobile home in Quiberon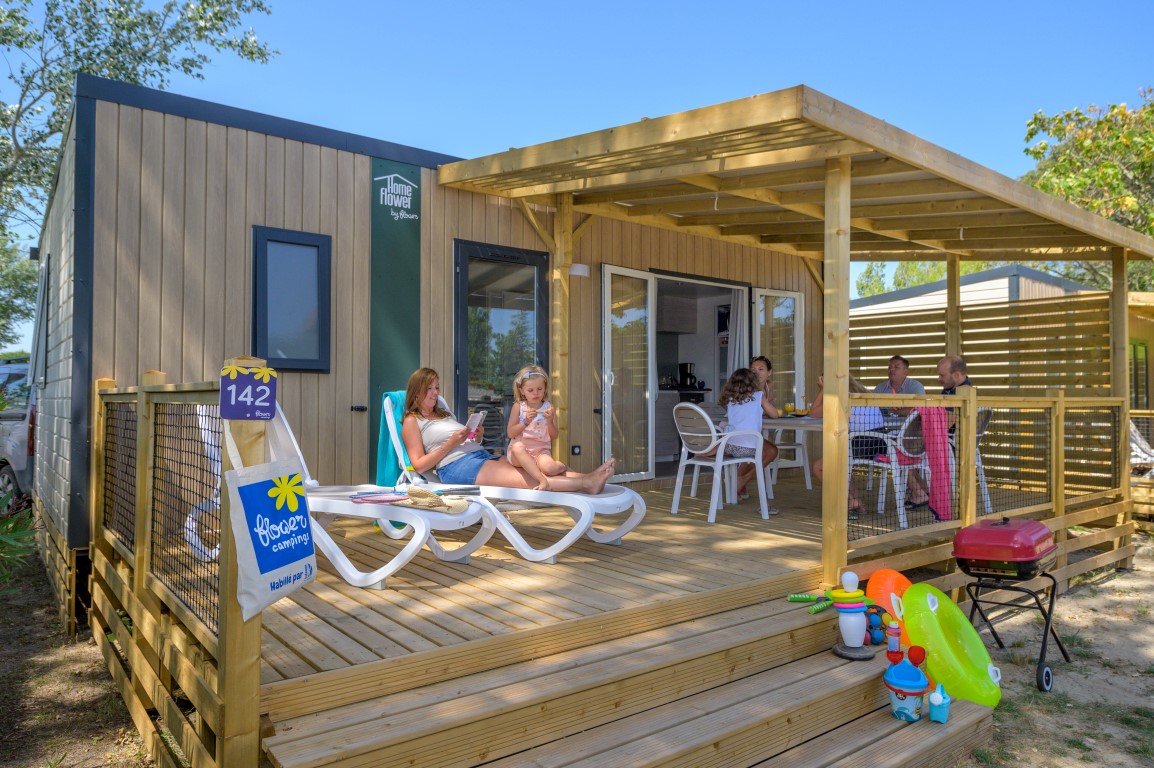 Homeflower Premium 30,5m² (3 bedrooms) + AIR CONDITIONING + covered terrace + TV + sheets + towels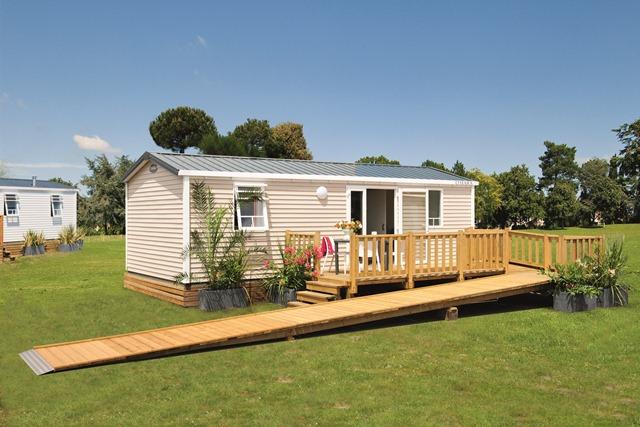 Mobile home Comfort 32m² (2 bedrooms) + TV + terrace – Wheelchair friendly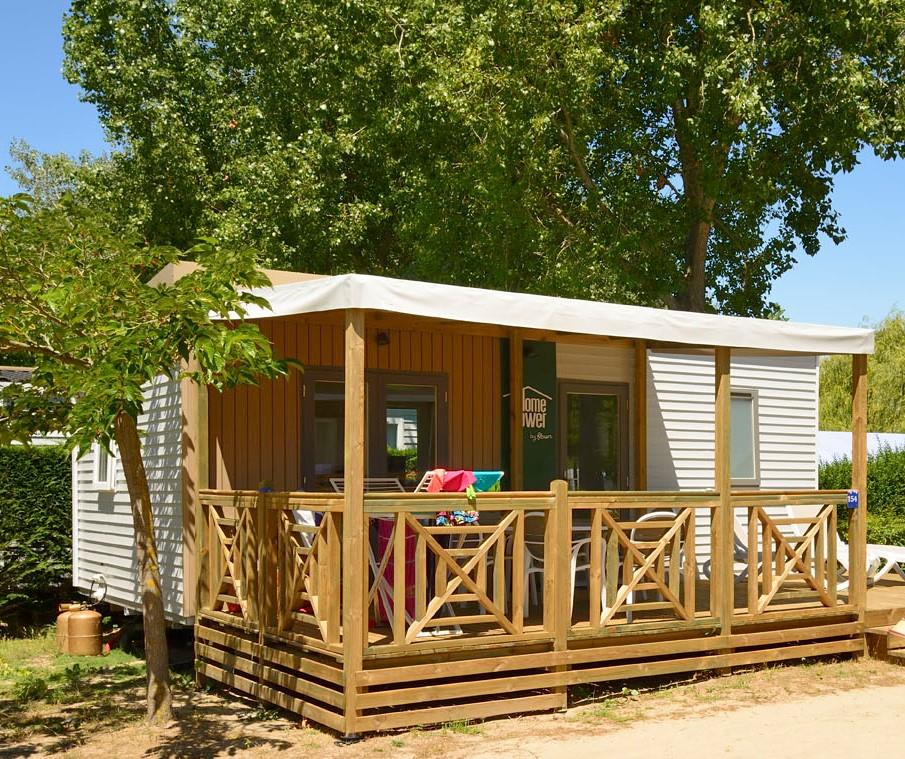 Homeflower Premium 26,5m² (2 bedrooms) + AIR CONDITIONING + covered terrace + TV + sheets + towels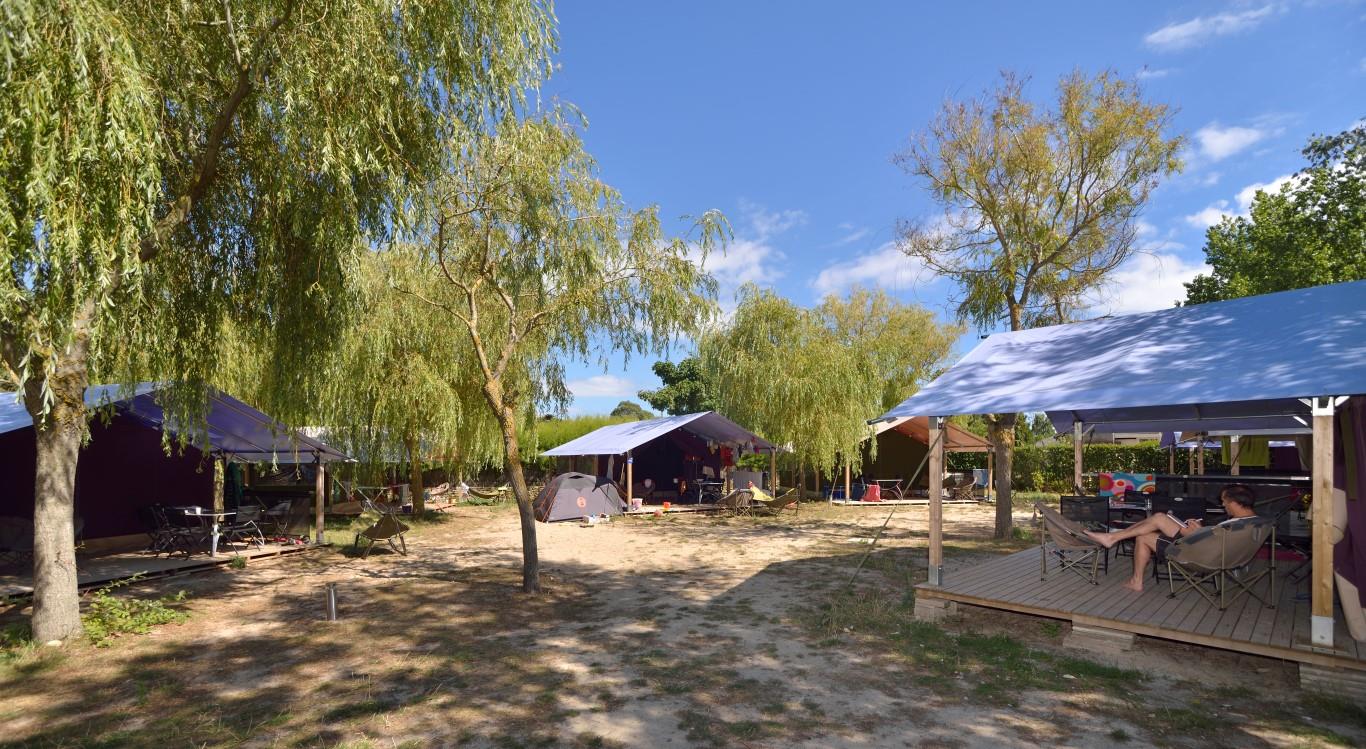 Freeflower Standard 37m² (2 bedrooms) sheltered terrace 13m² – without toilet blocks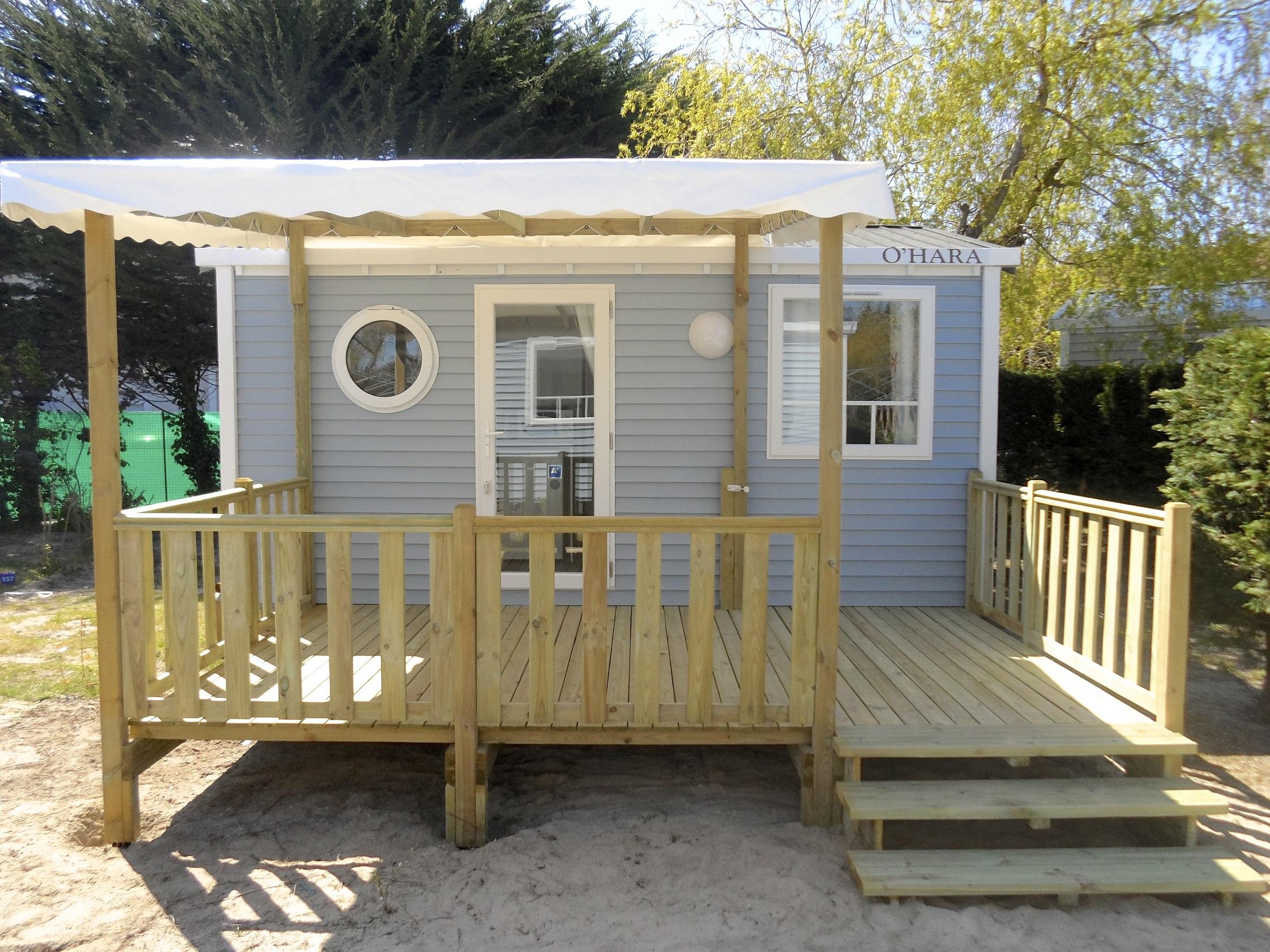 Mobile home Comfort 18m² (1 bedroom) + TV + Half-covered terrace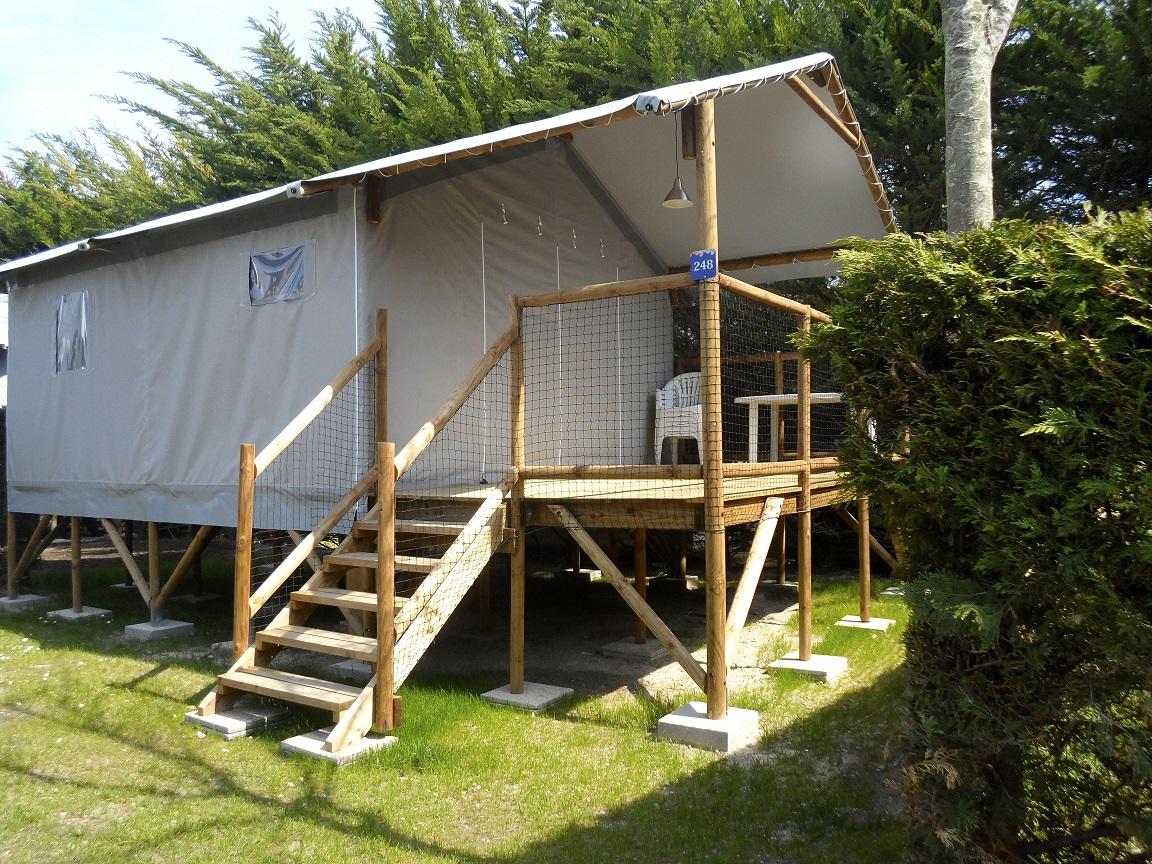 Cabin Lodge Standard 34m² (2 bedrooms) sheltered terrace 11m²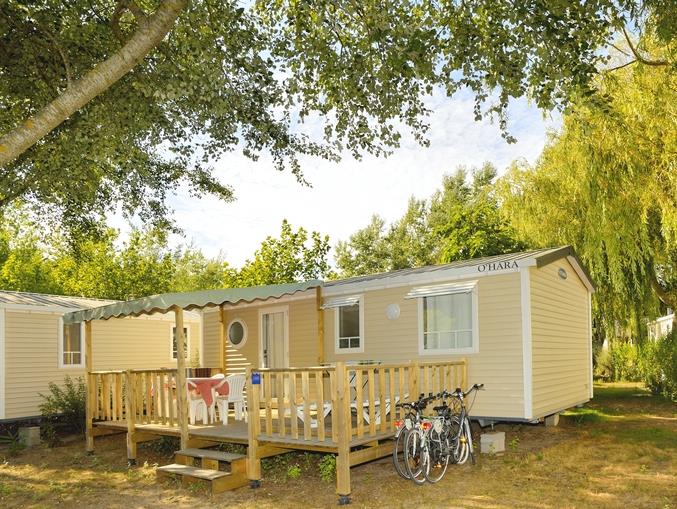 Mobile home Standard 27.5m² (2 bedrooms) + half covered terrace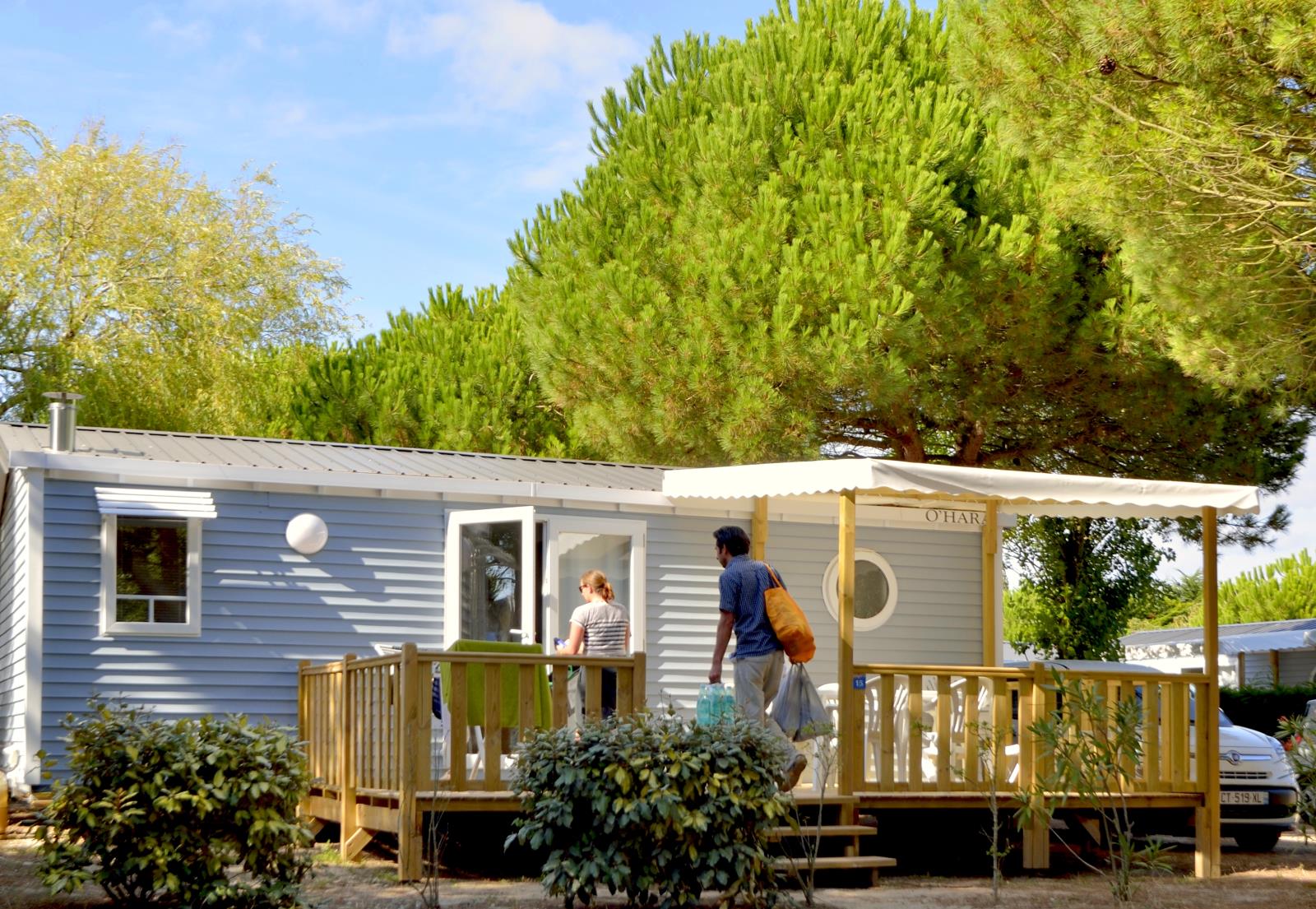 Mobile home Comfort 27.5m² (2 bedrooms) + half covered terrace + TV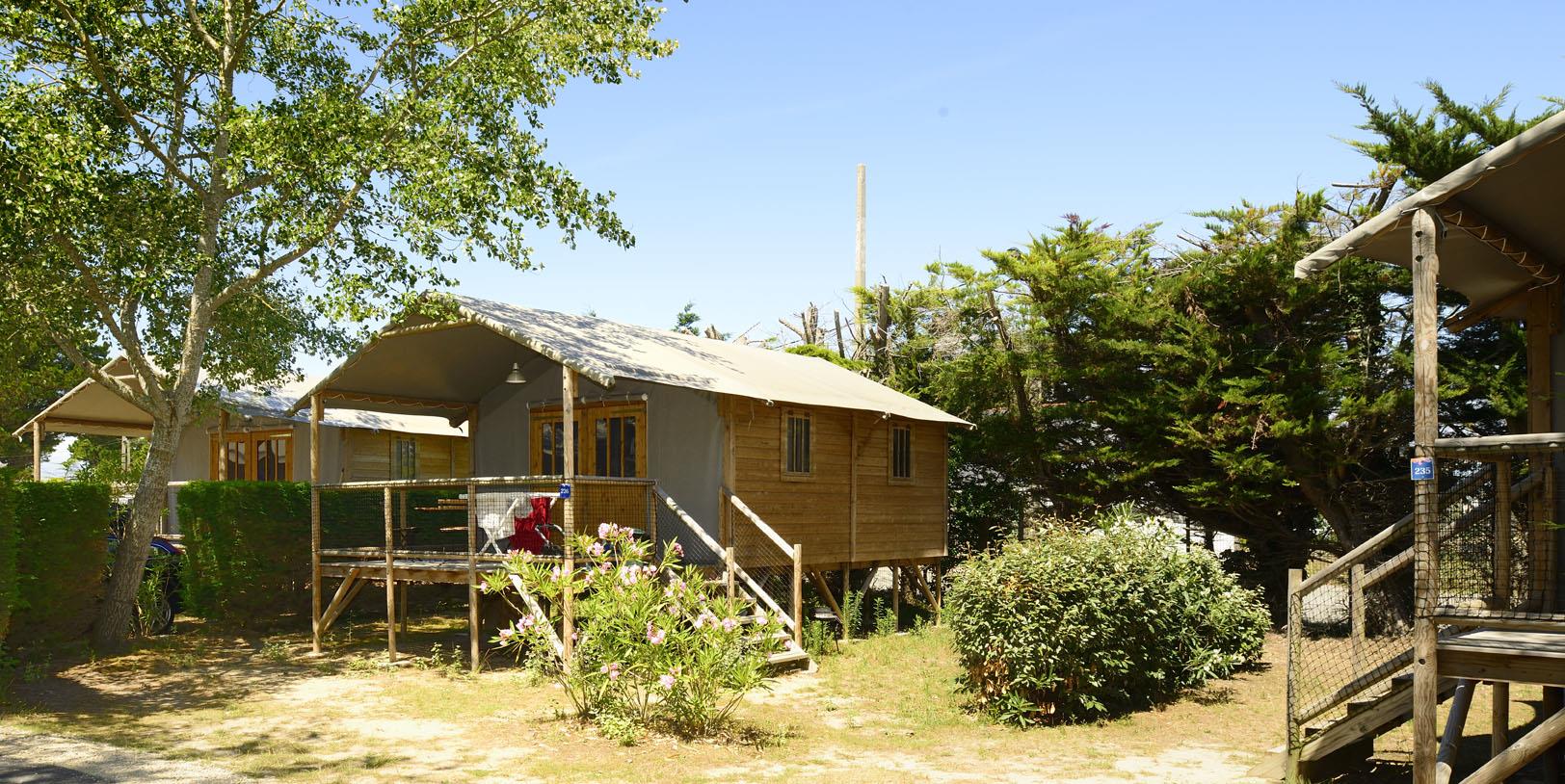 Cabin Lodge Comfort 38m² (2 bedrooms) sheltered terrace 8m²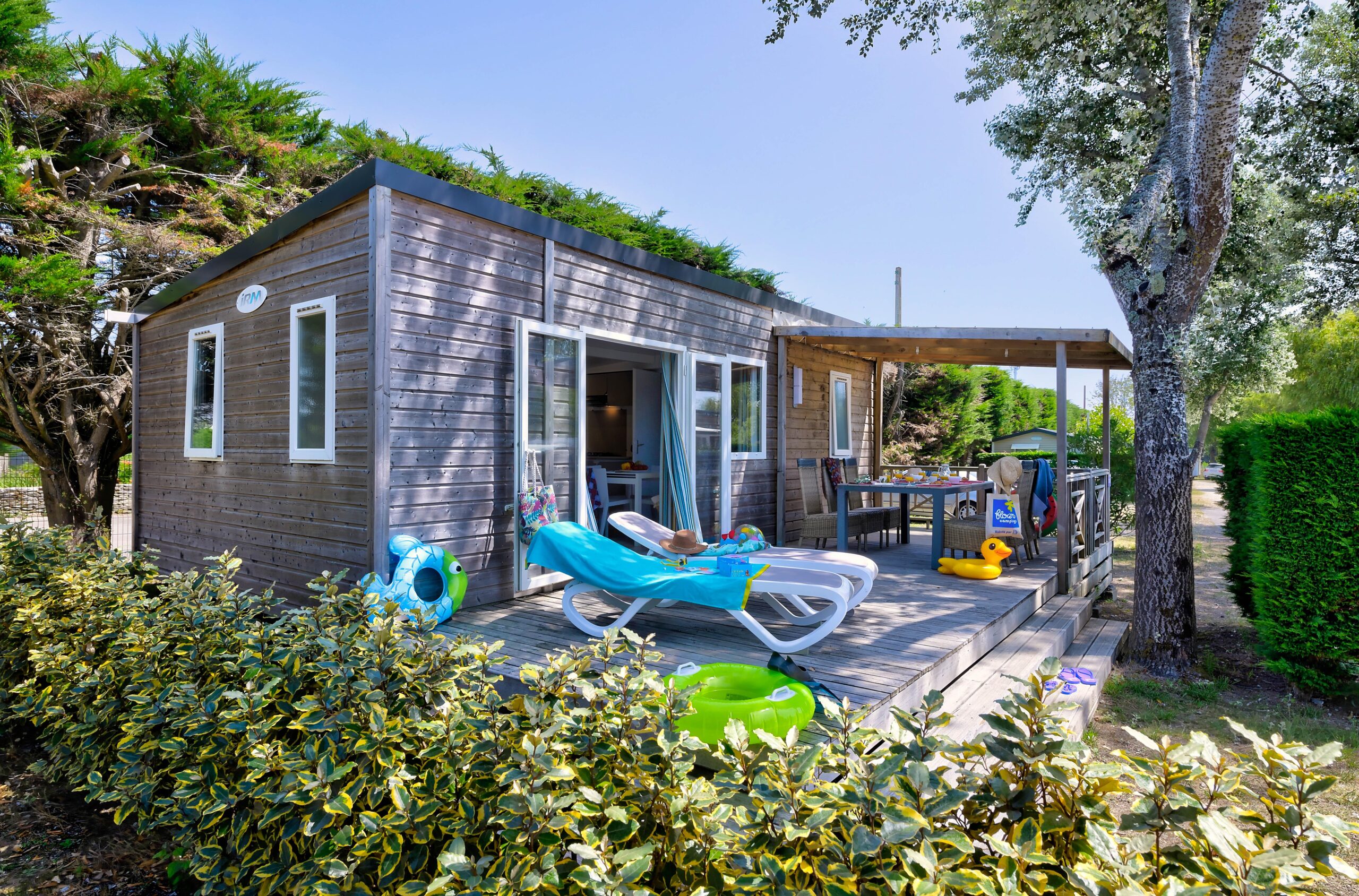 Mobile home Premium 30m²(2 bedrooms) + AIR CONDITIONING + terrace + TV + sheets included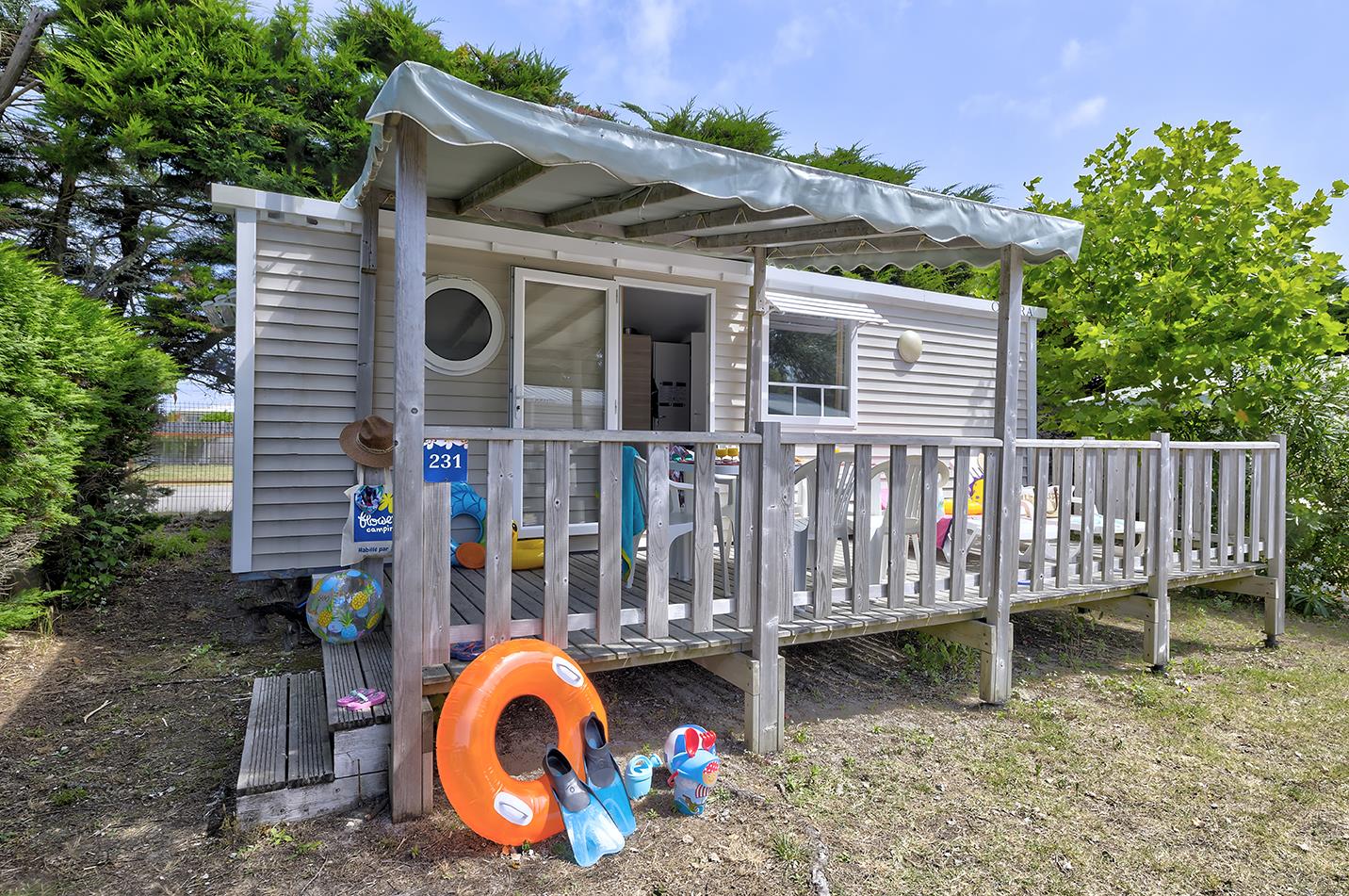 Mobile home Comfort 31m² (3 bedrooms) + terrace half covered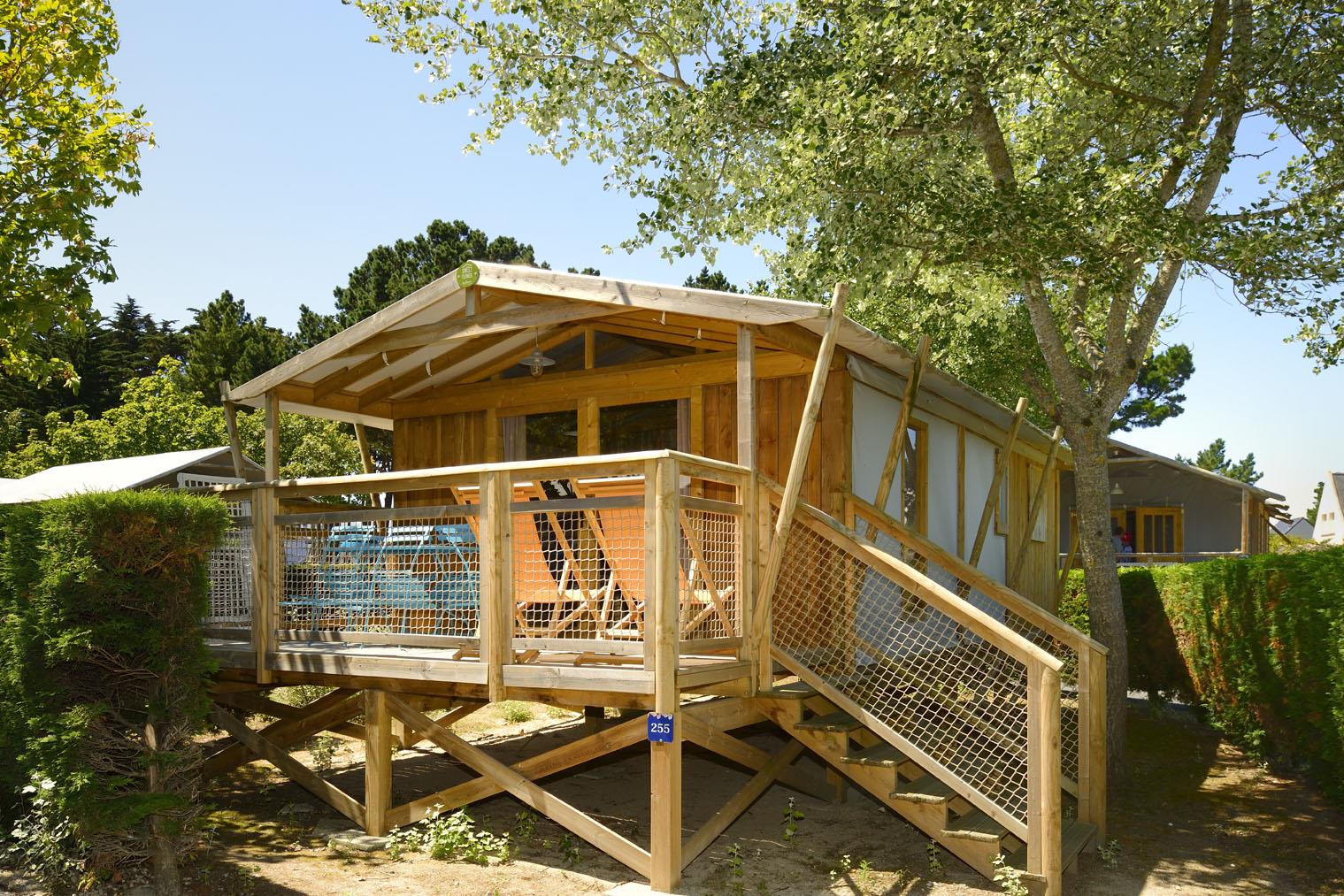 Cabin Sweetflower Premium 43m² (2 bedrooms) + half covered terrace 11m² + TV + sheets included
Different ranges of accommodation in Morbihan
At Le Bois d'Amour campsite, we offer you a wide choice of rentals and pitches in Quiberon for your stay. Discover our different ranges of accommodation for a successful holiday in Brittany!

Discover Flower Camping le Bois d'Amour and choose a mobile home rental in Morbihan for a weekend stay or a holiday. Enjoy the beauty of the Quiberon peninsula at our campsite by renting a mobile home in Bretagne. Tents, lodges, canvas houses, as well as mobile homes for 2 to 8 people are at your disposal. Our rentals offer separate bedrooms for privacy, a fully equipped bathroom and of course a terrace to make the most of the sunshine and spend a pleasant stay.
A word from Mikael,
manager of the campsite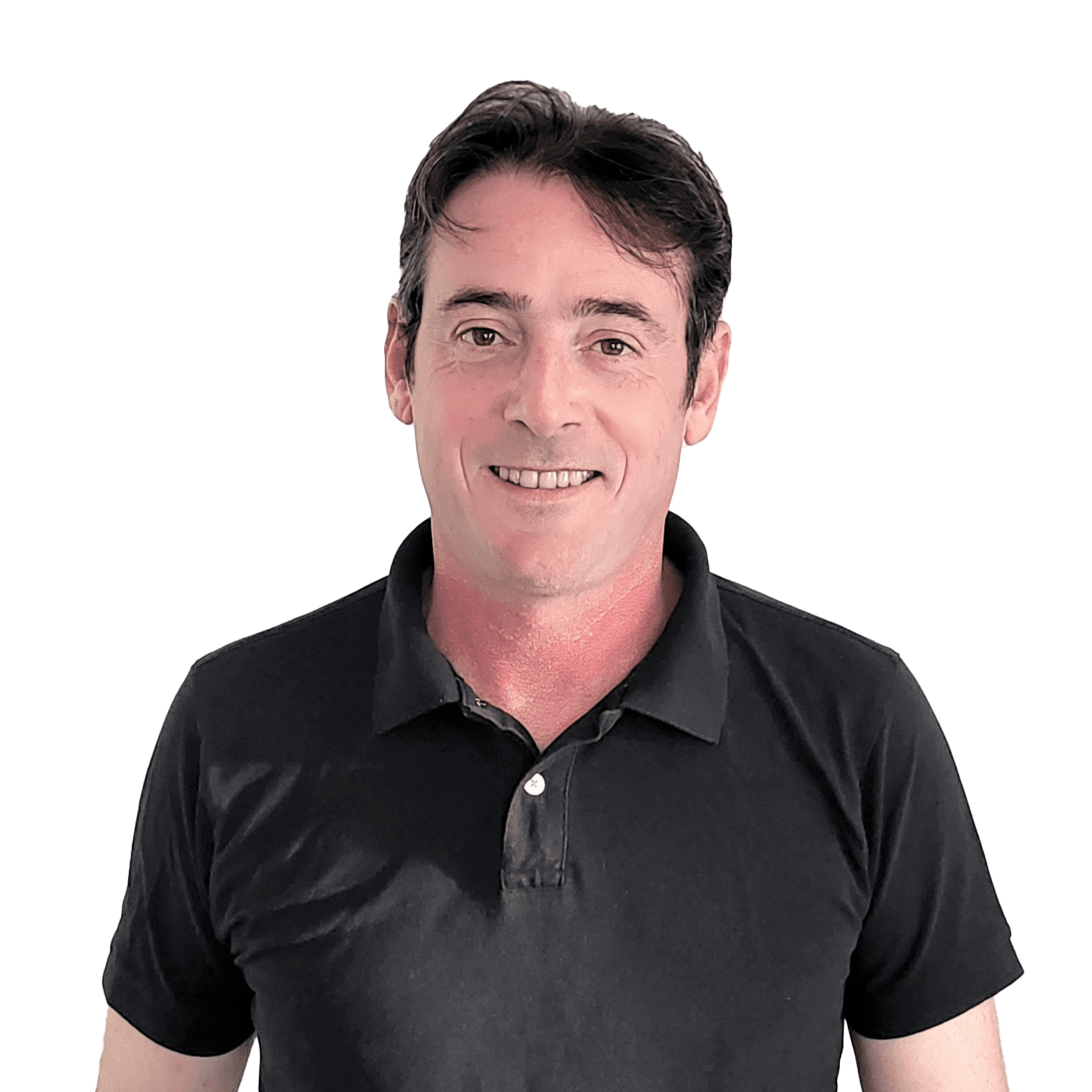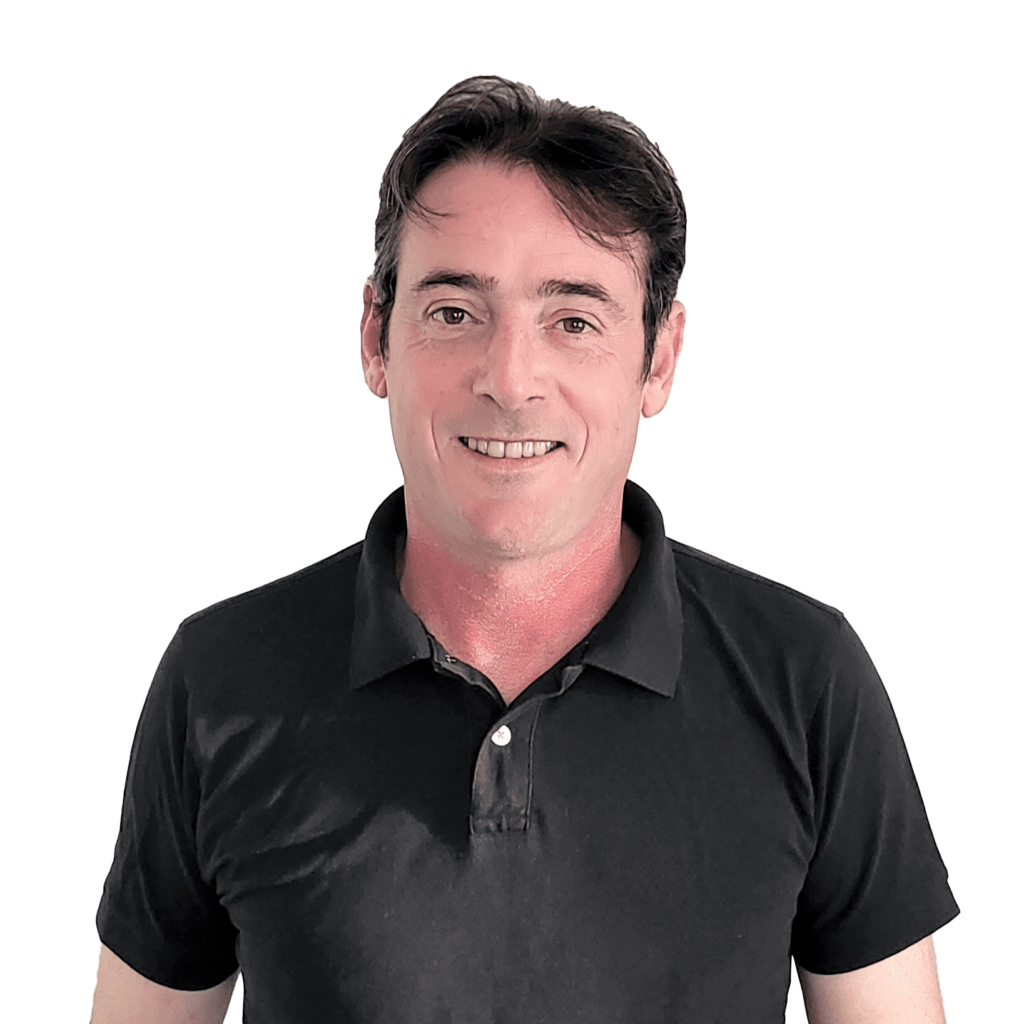 Discover our rental accommodation on the Quiberon peninsula. Whether you are looking for the comfort of your own home or for a change of scenery and adventure, our mobile homes, tents and cabins on stilts will meet your needs!
Our mobile homes for rent in Quiberon
Stay in one of our mobile homes with or without television in Quiberon available in 2 or 3 bedrooms. Equipped with a large semi-covered terrace, our mobile homes for rent will allow you to spend a stay both inside and outside. From your deckchair, you can watch your children playing on the terrace or enjoy meals with friends or family on our garden furniture. Inside, you'll find a beautiful living area that offers a lounge with seating and table and a fully equipped kitchen area with a fridge-freezer and plenty of cooking equipment and utensils. As at home, enjoy comfortable bedrooms and a shower room with shower and sink with storage. Radiators in all rooms are provided for your comfort.
Our canvas accommodation in Morbihan
Treat yourself to a low-cost holiday by renting one of our tented accommodations in our 4-star campsite. With its 2 bedrooms for 5 people, our Freeflower tents offer 37 m² of surface area for a glamping stay, close to nature. Fall for our affordable and original canvas cabins on stilts. Designed for 4 people, you will enjoy an atypical accommodation separated by hedges for a total privacy.
In a tent or in a cabin, you will benefit from a covered terrace, open to the environment and to nature. Book your holiday in canvas accommodation in Quiberon and take advantage of our special offers from 199€ per week.
Rent a cabin on stilts in Bretagne
Our 4-star campsite near Carnac offers you a relaxing holiday in wooded cabins on stilts with television. In a wooden cabin or in a Sweetflower with bath and bed linen and dishwasher, enjoy comfortable accommodation with a charming wooded decor.
You will appreciate the spacious living area of these accommodations, the heating in all rooms, the bathroom with separate toilet and the comfortable bedrooms without forgetting the very pleasant high terrace. Treat yourself to a 7-night stay from €269 in low season for 2 thanks to our couples offers.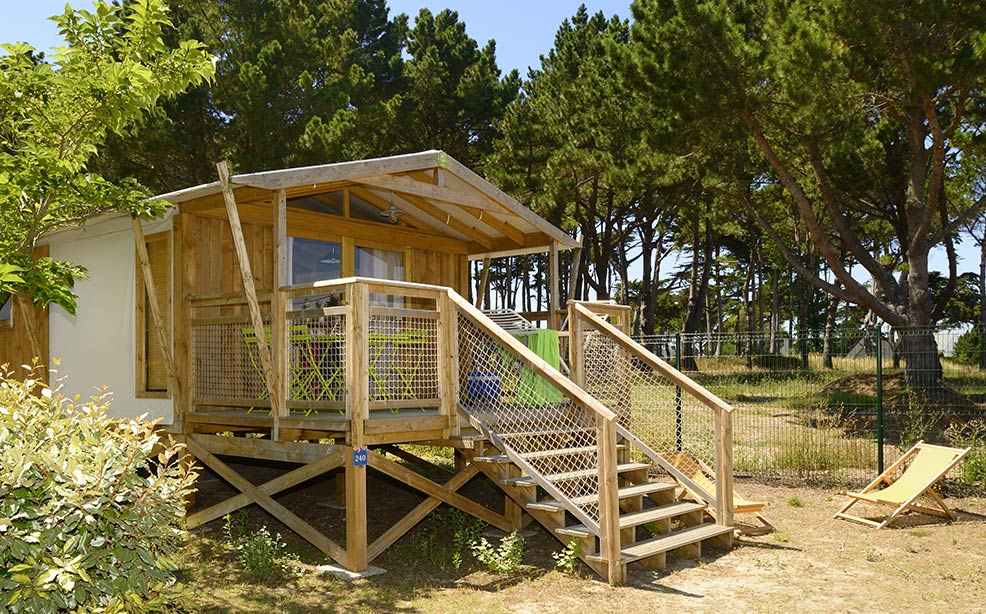 Do you want the best possible comfort? Let yourself be tempted by the top-of-the-range services of our Homeflower, the premium version of our mobile homes. Single-sloped roof, large panoramic terrace, modern decoration, recent furniture, blackout blinds in the bedrooms… A large number of assets that will make you love this new type of accommodation, specially designed by Flower Campings. Take advantage of a range of facilities to make your holiday easier: dishwasher, sheets and towels provided for all participants. Book your stay or weekend in a mobile home and take advantage of our many promotions for a low-cost holiday.
We were very well received. The mobile home was very well placed in the campsite. The snack bar: pleasant staff, very helpful. This campsite contributed to our perfect week in Quiberon.
Virginie
Campsite pitches and promotions